Hush. 03 - Body Hair

Website Mockup, 2017
This project was part of a series of three publications that were designed on taboos related to women in our society. The third issue was dedicated to Body Hair. This is a mock up intended to exist online as a website. The color choices are suggestive of various skin tones and the cursor for the website is a shaver. As the user progresses through the website, the background color darkens, this implies that women, of every color, have to deal with the taboo of body hair.
Landing Page
The lengthy, mandatory process of "shaving" the website to reveal the content once you land, suggests that women spend hours trying to fit the beauty standards set by society and having body hair is not a choice for most women.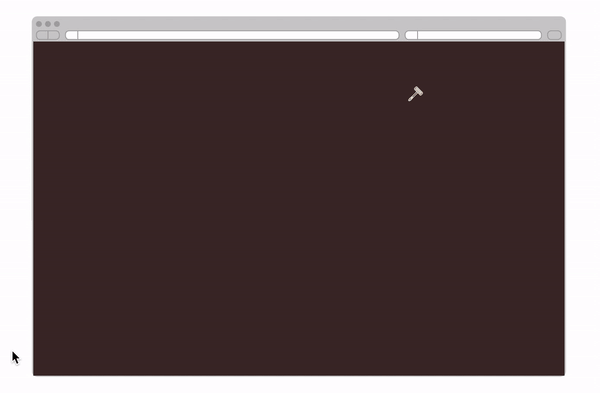 Index Design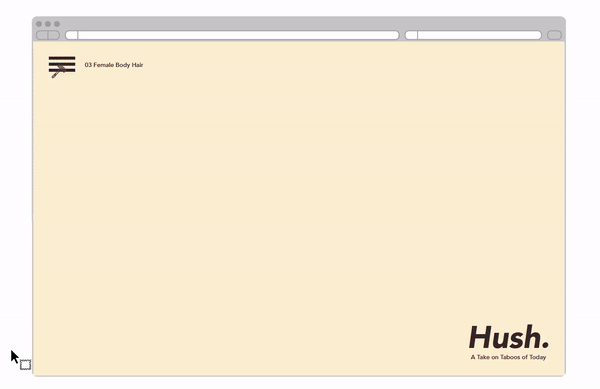 Interactions
Other Design Decisions
The website has surprise inserts as the user navigates through it. There are interactions on pages which are clickable, once clicked, the user is shown an advertisement promoting shaving, waxing, laser hair removal without an option. This reiterates how women often do not have the freedom to choose what the do with their body hair. This loss of choice is suggested by the mandatory video viewing.